MOUNTAIN STATS
Eaglecrest is not your average community ski area. We have big mountain terrain, impressive backcountry access, and hardly a lift line. Juneau is a coastal capital city of 30,000 residents in remote Southeast Alaska. There are no roads into town; you have to fly, ferry, or live here to experience this powder paradise!
NORDIC TRAIL MAP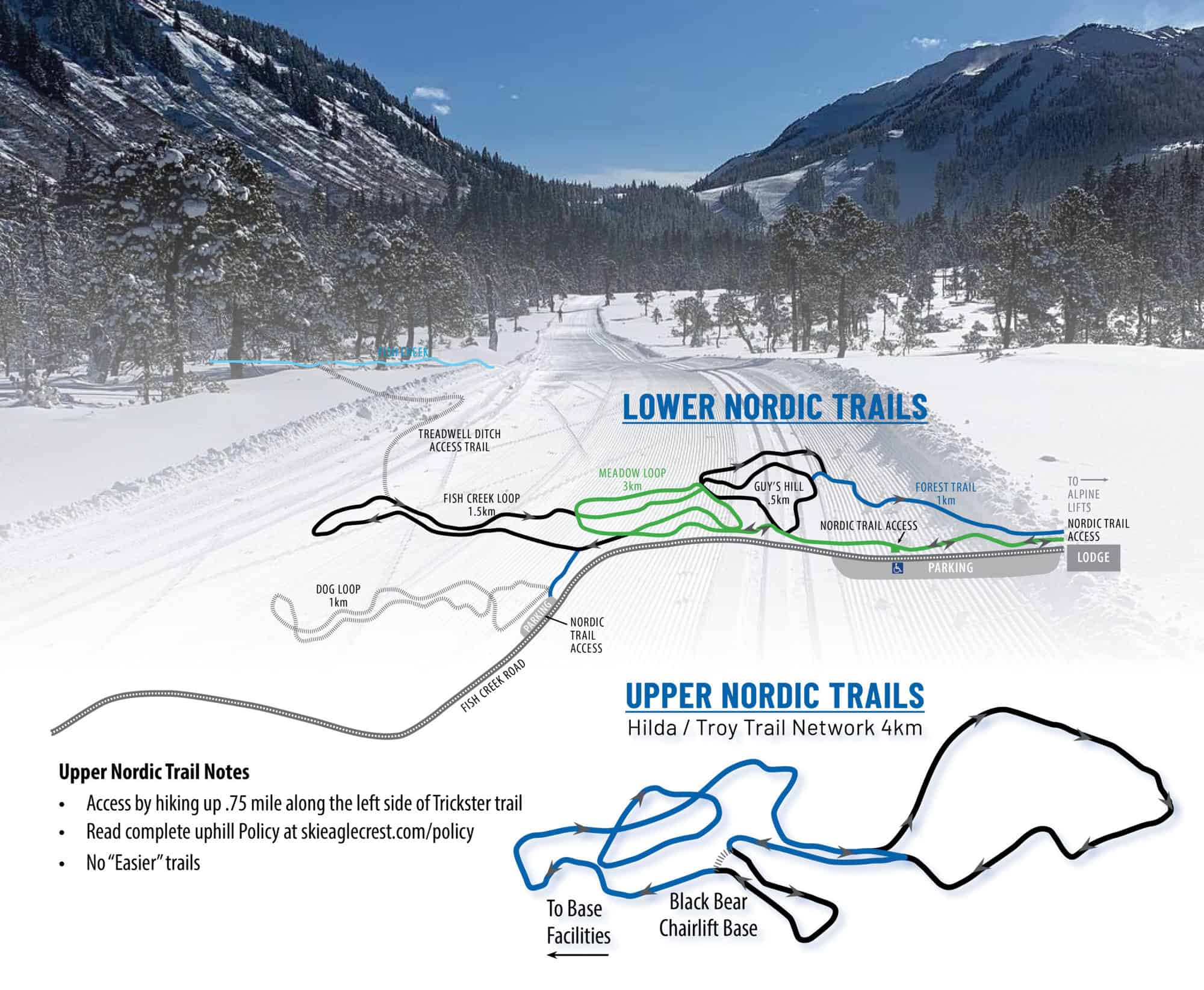 MOUNTAIN SAFETY
Always be courteous to others and be aware that there are elements of risk inherent to skiing and snowboarding. These risks can be greatly reduced by common sense and personal awareness. Read the Responsibility Code, share the mountain, and respect others for a great skiing experience.
EDUCATION RESOURCES
Alaska Avalanche School offers a range of avalanche education programs for backcountry skiers, riders, and snowmachiners of all ages and abilities. Browse our course offerings to reserve your spot in an AAS course or workshop today.
The Coastal Alaska Avalanche Center (CAAC) is a non-profit organization based in Juneau, Alaska that promotes avalanche safety and accident prevention to the general public. The CAAC is governed by a volunteer board of directors who include avalanche professionals, mountain rescue professionals, and avid backcountry users. If you would like to help the CAAC or have any questions we can be reached at [email protected].
Mountain Edventures is a group of certified guides and avalanche professionals, offering backcountry education and programs for high schoolers with strong skiing and snowboarding abilities and a desire to explore the backcountry.
POLICY
When Eaglecrest is closed, you are using the area at your own risk and assume all responsibility. At any time you may encounter mountain maintenance staff and machinery, grooming equipment including, snowcats, winch cat cables, snow machines, snow guns, hoses, and other machinery.
UPHILL ROUTE MAP